Miss and Mr Teen India Contest Ahmedabad Audition 2022– Step Ahead in the Race to Stardom!
• Let's Not Wait Any Further!
• The time has come for the Talking Teens to Become Ramp Walking Teens!
• Auditions for Teen India Contest are finally happening!
• Share the Big Podium with the Best of Teens in the City of Ahmedabad!
• We Invite you to The Podium Full of Glamour – Come & Join Us! A Bright Future in B-Town Awaits You!
Miss and Mr Teen India Contest Ahmedabad Audition Is Scheduled for 11th June 2022 in Your City!
Any aspiring teens who wish to make it to the big screen can try their luck hands-on by performing in front of the best celebrities and a great audience. Give wings to your acting or modeling career, here is the opportunity that awaits you right at your doorsteps. We strive hard to provide a cover to you, and thus, we are all-gearing up to meet and greet you at our podium known to give birth to many successful celebrities of today's B-town! Our city wise auditions each year are a regular affair since the very beginning in 1997. You just need to show up at the Miss and Mr Teen India Contest Ahmedabad Auditions organized by Alee Club on 11th June 2022 where you can participate and showcase every talent that you have to our esteemed judges and film industry experts. Date your dream of success by simply enrolling now!
Ahmedabad – We Love You!
The City of Ahmedabad is always on the radar of Alee Club as it is a land that has produced not only the great politicians, but is also famous for its famous textbook Gujarati cuisines to include Dhokla, Phaphda, Thepla, and many alike. It's vibrant and ever evolving art and culture, and especially the respect and safety for women is something that can be a true inspiration for any feminine. The true amalgamation of audacity with elegance is the true spirit of Ahmedabad, and thus, we at Alee Club always have an unknown yet natural connect with the youth of this City. We are glad to connect with our audience who loves sharing the big stage with us with a simple dream of making it big with each viable opportunity that is presented to them. Let's become the part of the glamour bandwagon and share the podium with our great mentor and Ramp Guru Mrs. Sambita Bose whose only endeavor is to promote the youth and make a connect with everyone like-minded.
Fetch Your Seat Now!
Miss and Mr Teen India Contest Ahmedabad Audition 2022 Organizers from elite Alee Club are all entitled for a huge-round-of-applause for their meticulous efforts and contribution in the B-town. Every year, this event is known to provide great opportunity to aspiring youngsters who wish to make it big. Whether small or big screen, the career shapers and mentors are coming to your city of Ahmedabad to find and polish the hidden talent by connecting, sharing, and mentoring them with their enriched industry experience. It's a great opportunity for every teen to directly interact with our industry mentors and learn from them. So, don't be unlucky to miss this opportunity, make it big as participating in the contest itself can make a big difference in your life. Go Ahead, Rock The Floor with Your Rocking Spirit.
ALEE in Your Success Alley!
This is going to be the 24th successful year of relentless endeavor of the contest organizers, with especial thanks to Ramp Guru Mrs. Sambita Bose to spare and devote her vital time by joining the Ahmedabad auditions with her gracious presence. Her efforts still remains instrumental in terms of providing a great mentorship to her patrons by simply establishing a heartfelt connect with her audience and by helping them polish their talent and skills necessary to get an entry into the big screen window of their dreams.
Stop Day dreaming, Share The Podium and Dream with Us!
Best use our ever-evolving podium of success and feel the difference when you work with professionals. No dream is big enough that can be realized, especially when you are in the company of a true mentor. Let's put your personality and talent to test before the best industry pool. It is no wonder that this podium is your first step towards getting your first modeling or acting assignment. If you are a teen, you are eligible to participate in this nationwide contest happening in 15 cities of India. To your delight, Mr Teen India Contest Ahmedabad Auditions and Miss Teen India Contest Ahmedabad Auditions are scheduled for 11th of June, 2022. So, go ahead mark your calendar to unravel and date your brilliant future that awaits you.
Eligibility Criteria
• Age: 13-19 years
• Height: No Bar
• Nationality: Indian
Have a Date with Our Date!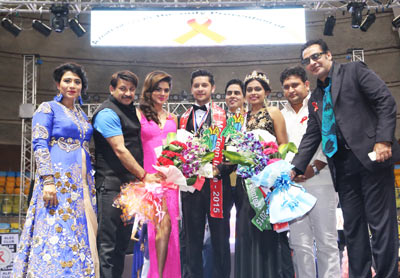 Miss Teen India 2015
Scully D'Souza
>Mr. Teen India 2015
Prakhar Sharma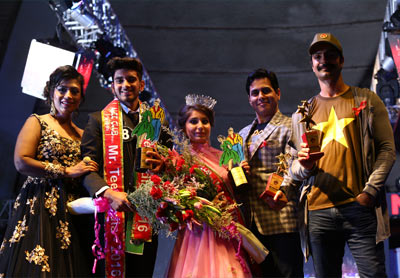 Miss Teen India 2016
Snigdha Seth
Mr. Teen India 2016
Ansh Handa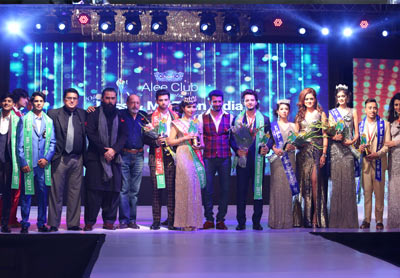 Miss Teen India 2017
Khushboo Bhatia
Mr. Teen India 2017
Umang Mahajan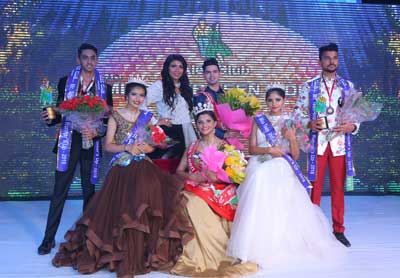 Miss Teen India 2018
Milan Kumari Panda
Mr. Teen India 2018
Rajnish Singh
ALEE CLUB Miss and Mr TEEN India - Registration Form
Give Your Details Below to Download the Application Form