Miss and Mr Teen India Contest Chandigarh Audition – Take Your First Step to Stardom!
• The wait is finally over!
• That time of the year has come for which every keen teen has been waiting!
• Auditions for the Teen India Contest are finally happening!
• Be ready to rock!
• We are coming to your city!
Miss and Mr Teen India Contest Chandigarh Audition
Looking for the contest auditions in your city? We've got you covered! Check out our list of cities where you can take part in the auditions for this contest. If you're a teen who's keen to compete in this Contest, the first step is to find an audition in your city. We've compiled a list of cities where you can audition for the contest, so all you have to do is find the one that's closest to you. Once you've found your nearest city, simply show up to the audition with your best attitude and give it all! The good news for all our Chandigarh teens is that Miss and Mr Teen India Contest Chandigarh Auditions are now happening in the city! Grab your seat today!
Chandigarh – The City of Dreams!
Chandigarh is the capital of the Indian state of Punjab and is one of the country's most modern and well-planned cities. Located in the north of India, Chandigarh is a neat and clean city with a population of just over 1 million people. The city is known for its many gardens and parks, and its tree-lined streets and avenues. Chandigarh is a city in India that is known for its high population of youth. Chandigarh is also known for being a very modern city, with many amenities that appeal to young people.
Fetch Your Seat Now!
Miss and Mr Teen India 2022 by Alee Club is a popular annual event in India that sees young people from all over the country compete for the coveted title. This year, the contest is back, and auditions are now open! If you're a teenager, then this is the perfect opportunity for you to show off your talents and gain some valuable experience. The Contest is not only a great way to showcase your abilities, but it's also a great way to meet new people and make some lifelong friends. So what are you waiting for? This Contest is your chance to shine!
ALEE in Your Success Alley!
Under the truly convincing mentorship of Ramp Guru Sambita Bose, this is proudly the 24th successful year of relentless effort of the contest organizers, who have put every single professional experience they garnered over the years, to practice the religion of finding and promoting the right pool of talent across. With the experience of top industry professionals, the role of ALEE CLUB has been instrumental in mentoring and influencing the lives of aspiring talents of most Indian youth, showing them the right path to success in their careers by giving them a podium to showcase their talent and ever encouraging & supporting them to get established as a true Youth Icon.
Reach Us to Reach Your Dreams!
Are you a teenager looking for a platform to showcase your talent? If yes, then these auditions happening in your city of Chandigarh is the perfect opportunity for you! This is a highly prestigious contest organized by the Alee Club every year that provides a platform for teenagers to showcase their talent and personality. This is a great way to learn new things and probably unlearn a few, and boosts your confidence considerably. If you are chosen as a finalist, you will get a chance to interact with some of the biggest celebrities in the country. And, you will also get a chance to travel to different parts of India. So, if you think you have what it takes to be a part of this prestigious contest, then do not miss out on this opportunity. Contestants must be between the ages of 13 to 19 years to participate in this contest. Miss Teen India Contest Chandigarh Auditions and Mr Teen India Contest Chandigarh Auditions will be held on the 5th of July, 2022. So, mark the date in your calendar, and be there to give it your best shot.
Eligibility
• Age: 13-19 years
• Height: No Bar
• Nationality: Indian
Save the Date!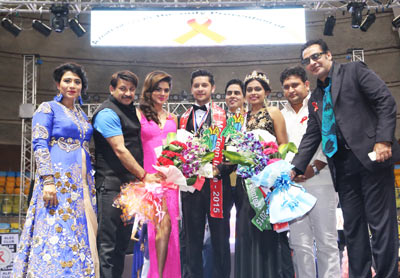 Miss Teen India 2015
Scully D'Souza
>Mr. Teen India 2015
Prakhar Sharma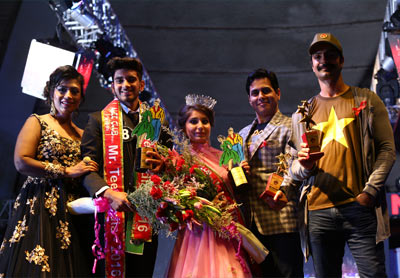 Miss Teen India 2016
Snigdha Seth
Mr. Teen India 2016
Ansh Handa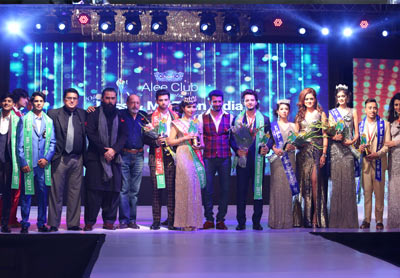 Miss Teen India 2017
Khushboo Bhatia
Mr. Teen India 2017
Umang Mahajan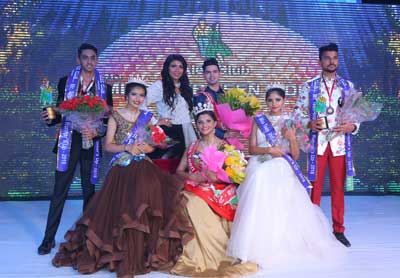 Miss Teen India 2018
Milan Kumari Panda
Mr. Teen India 2018
Rajnish Singh
ALEE CLUB Miss and Mr TEEN India - Registration Form
Give Your Details Below to Download the Application Form